Regular Office Hours
Monday 8:30 am – 9:00 pm
Tuesday 8:30 am – 9:00 pm
Wednesday 8:30 am – 9:00 pm
Thursday 8:30 am – 9:00 pm
Friday 8:30 am – 9:00 pm
Saturday 9:00 am – 6:00 pm
Sunday Closed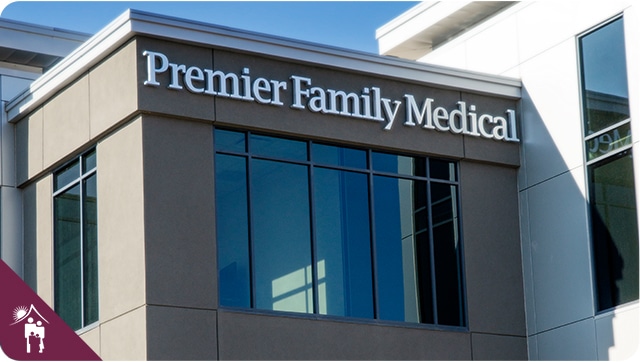 Introduction – Established in 2021
Premier Family Medical – Vineyard has state of the art equipment and plenty of parking. We offer Urgent Care services and extended hours with Monday through Friday from 8:30 a.m. to 9:00 p.m. and Saturday 9:00 a.m. to 6:00 p.m. Our office also offers flexible same day appointments with onsite lab/bloodwork and Xray to take care of your healthcare needs more efficiently.

"I don't generally post reviews. But my experience at Premier Family Medical was incredible. I had a cut that required stitches. They fit us in quickly and the front desk was wonderfully nice. Lexi did a great job getting everything ready. Super professional. Krista Gray did my stitches and she was amazing. She loves her work and her energy was contagious. I highly recommend Krista and everyone at Premier Family."

Steevun Lemon
A Google Review
"I went today on Saturday and i showed up at 6 not realizing they were closing or closed until i got home. They were kind and efficient and didn't make me feel unwelcome in the least. I highly recommend this facility!"

Jessica Broadhead
A Google Review
"The staff is courteous and helpful. The patient portal (a recent discovery of mine) is outstanding – anything that improves communication between the patient and staff is a good thing…"

David Bradshaw
A Google Review

Have you visited our office? Let us know how your experience was!

2023-06-01T13:09:07-06:00
Family Nurse Practitioner

If this is an emergency please call 911.