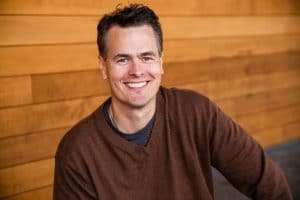 Sports Medicine Specialist & Family Medicine
located in Pleasant Grove, UT
Dr. Thad Barkdull is a leading physician at Premier Family Medical. He specializes in Sports Medicine, having served as associate professor of Sports Medicine at the University of Hawaii and the Director of Sports Medicine at the Tripler Army Medical Center. He attended Brigham Young University (BYU Rugby 1993-96) before completing his Medical degree at The Uniformed Services University of Health Sciences (USUHS, Bethesda, Maryland). He completed his Family Medicine residency and a fellowship in Sports Medicine at the National Capital Consortium in Washington D.C. serving 15 years in the U.S. Army.
Dr. Barkdull has extensive medical experience including two combat tours to Iraq as well as humanitarian missions in Bangladesh, Nepal and Tonga. He was also a team physician for the Georgetown University Hoyas. Dr. Barkdull is trained in prolotherapy, musculoskeletal ultrasound, joint injections, and acupuncture.
When not working, he's doing something with his wife, Dr. Jill Bergeson, his four daughters and son.