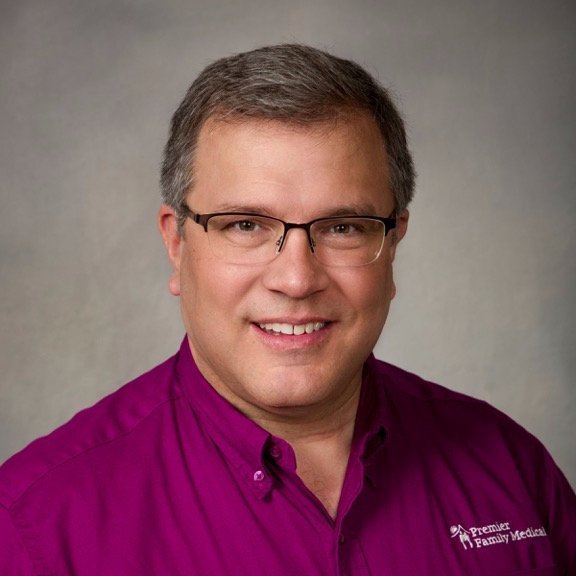 Family Practice Physician & OB-GYN located in Pleasant Grove, UT
Premier Family Medical is a leading medical practice, where Dr. Timo Hoggard provides Utah County area patients with family medicine services. Dr. Hoggard also offers obstetrics and gynecological care. At Premier Family Medical, the office can provide immunizations, pediatric care, and regular annual exams.
Timo Hoggard was born in Rexburg, Idaho. He graduated from the University of Utah and then went on to receive his medical degree from the George Washington University's School of Medicine in Washington, DC. Dr. Hoggard then received specialty training in Obstetrics at Portsmouth Naval Hospital in Portsmouth, Virginia and then completed a residency in Family Medicine at the FHP Family Hospital in Salt Lake City, Utah. Afterward, Dr. Hoggard set up a practice with the American Fork Clinic in 1996. He has served our communities with great dedication since that time and proudly works with Premier Family Medical today.
At the practice, Dr. Hoggard is devoted to providing patients with the highest quality care, using the most innovative techniques and treatments. Ensuring that each patient receives the basic care they need and has access to preventive screening and long-term treatment.
At Premier Family Medical, Dr. Hoggard works with patients to address ongoing concerns and issues throughout the entire course of their lives. Every stage has its own unique benefits and drawbacks. Dr. Hoggard can help each person enjoy life to the fullest.
Dr. Hoggard is currently accepting new OB patients.